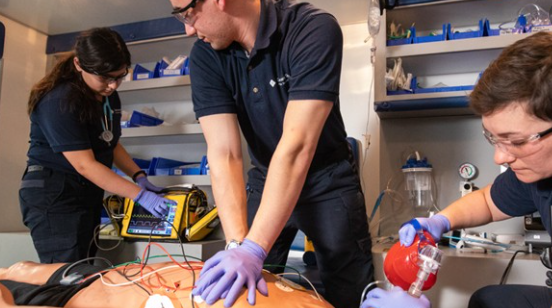 Our checklist is designed to keep you organized and on track to start on time. The following are steps and requirements for PimaFastTrack students for the EMS program.
PimaFastTrack Checklist
Make sure you attend our info sessions and connect with a Navigator. Visit our PimaFastTrack Checklist to review your steps.
PimaFastTrack is a new way to go to college. It's built for adult learners who want to quickly get industry-recognized skills. Through PimaFastTrack, you can work, raise a family, and learn today's in-demand skills for a new career.
PimaFastTrack Requirements
Students enrolled during the PimaFastTrack EMS are expected to 
attend 24 hours of class each week
complete virtual vehiculars
10 simulated patient contacts
Study time: Expect to have 25 hours outside of class per week.
Both PimaFastTrack students must meet the following expectations:
Classes and Coursework
Have no more than a total of 10 hours of absences and tardies
Achieve an 80% or better on all graded material
Receive a passing score on all EMT 100 practical skills tests.
Complete 10 simulated patient contacts
Complete virtual vehiculars
Complete Arizona Department of Health Services (ADHS)- and NREMT-required classroom hours for EMT 100
Physical Demands
Be able to perform the physical requirements related to the course, including lifting (125 pounds alone and 250 pounds with a partner), and bending and stooping
Have vision and hearing capabilities sufficient to perform the required tasks of an EMT
Communication
Be able to communicate in both verbal and written forms
Exams
Not fail more than two (2) exams or three (3) skills tests two (2) times
Find examples below of what failing an exam may look like for a student.
Test 1 initial score: 74%  |  Outcome: 1st exam failure  |  Remedial score: 82%
Test 2 initial score: 70%  |  Outcome: 2nd exam failure  |  Remedial score: 80%
Test 3 initial score: 72%  |  Outcome: 3rd exam failure  |  Result: Student dismissed from program
Dress Code
In order to maintain a professional learning and training atmosphere and have students prepared for any type of class activity at any given time, the College strictly enforces a dress code during EMS classroom hours.
The dress code requires: an official Pima Community College EMS student polo shirt, long pants in good condition (jeans are acceptable), and shoes with closed toes and closed heels. Hats may not be worn during class.
Note: Any student not following the dress code will be asked to leave class and will be docked five (5) classroom hours.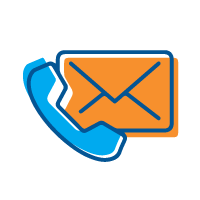 Need Additional Assistance with PimaFastTrack?