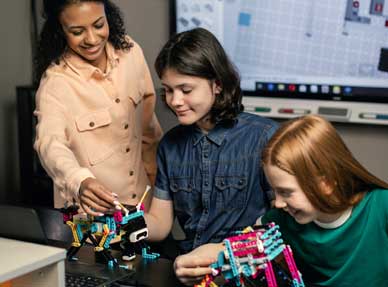 Parents, grandparents, and neighbors of our community see evidence of positive youth development from children participating in out of school time programs.  For the last 20 years, we have been offering classes that change and challenge youth from ages 9 – young adult.  Students develop confidence, competence, character, connection, and a responsibility to each other while they are learning a new skill or exploring a future career.
Enrolling your child in one of our youth classes introduces them to higher education, the classroom, and the latest technology.  The majority of students that enrolled for the first time as a child in a Pima for Youth class will, at some time in their life, return to Pima Community College for future education.
Looking for options for ACT/SAT test prep? Visit our Test Prep page to learn more.
Research indicates that young people who are surrounded by positive educational encounters show evidence of higher rates of successful transition into adulthood.
Youth Ages 9-12
Introduction to Algebra
Look to your left and right.  Every person you see needs to know how to reason and think through a problem.  In our classes you will develop the habits of mind associated with learning math to help seek solutions to problems using logic.
Teen Ages 13-17
Keyboarding
Learn how to touch-type or improve your existing typing skills.  Be faster and more efficient by using all your fingers without relying on your sense of sight.
Introduction to Algebra
Understand how algebra is relevant to almost every aspect of your daily life, and become skilled at solving a variety of algebraic problems.
Select your course
Provide full name, physical address, phone number, email, DOB
Pay and receive confirmation of enrollment
It's that easy to be on the path to learning what you want, when you want! Placement exams are rarely required. No residency requirements.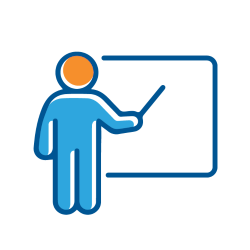 Pima for Youth
Pima offers youth programs to encourage kids and teens in our community to learn while building academic skills. Learn more about Dual Enrollment, Educational Talent Search, Upward Bound, theatre productions. Visit
our main site
to learn about these and other opportunities for youth in our community. Pima Youth also provides opportunities to get involved and learn. Visit our
Pima For Youth page
to find the right summer camp or class.
Appreciative Parent of Youth
enrolled in Python Programmers class
"My son was talking about going to college last night. Do you know I have been talking to him about college for the longest time and he has acted like he didn't hear any of it but when he hears it from his Pima for Youth instructor it's a different story!?!"
Continue the Pima experience and apply to Pima. If you are interested in workforce courses and are 18 years of age, go to the workforce tab at the top of this page.
Course Refunds
To learn more about Pima Continuing Education refund policy, visit our Information & Services page.